HIRE INSTAGRAM PRINTERS FOR YOUR NEXT MELBOURNE EVENT
Social media has taken the world by storm. It's a great way to share important moments and events of your life with all your friends and family. Today, almost everyone clicks a photograph Instagram Printer on the phone and uploads it to Instagram, Twitter or Facebook. Why not take advantage of that and turn them into unofficial photographers at your event? Candid photography can lead to some pretty amazing pictures that you'd most likely love to preserve.
Keeping the importance and popularity of social media platforms in mind, we've come up with a unique way to turn those impromptu snaps into a lifetime memory. All you have to do is ask your guests to upload their photos to Twitter or Instagram with a unique event name #hashtag. That way, you can create a dedicated album for your event that'll hold photographs from several of your guests.
What's even more interesting is that we can print them for you! Our Instagram printers can give you and your guests hard copies of the images instantly. Your friends and family would definitely love the opportunity to preserve some of the more interesting selfie, gif and snaps.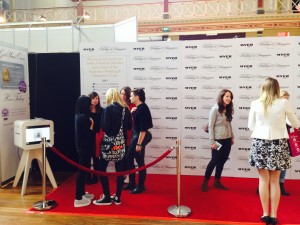 Instagram Printers – A Unique Idea
This isn't just a great way to get candid photos of events like weddings and birthdays; you can also use this opportunity to promote your business. If you're holding an event to launch a new product, celebrate an achievement or mark anything special for your business, you can ask your guests to upload any interesting pictures involving the product or event, under your unique event name #hashtag in Twitter or Instagram. That way, you have several promotional images that you can use in your business. Since we have the ability to design and customise the pictures, you can use them across different online and offline platforms to promote your business.
GIF AND SELFIE BOOTHS TO MAKE YOUR EVENT MEMORABLE
Our Instagram printer stores all images that were loaded into your unique #hashtag and start your own digital album. You can access this album anytime you want and share it with all your connections. You can even upload pictures you've take prior to the event. When the Instagram printer is activated, you and your guests can print off several hard copies in succession. Everyone can have their own set of pictures and memories. For more information or to hire one of our Instagram printers for your next Melbourne event, call Awesome Photo Booths at 0421 786 963.